I have always been a fan of the lifeboats.  I remember as a child visiting many RNLI lifeboat stations on our holidays around Wales and my love of such a great cause has been renewed since moving to Barmouth and having the lifeboat station just up the road. We like nothing more than going down the beach and supporting the crew as they launch on exercise and what an awesome site it is, particularly the ALB, athough we are excited about the new ILB arriving later this year, and we were delighted to be able to help raise funds for this through giving a room at Ocean Drive for the night for those who donated to the  sponsored cycle ride from Holyhead lifeboat station to Barmouth lifeboat station - rather them than me!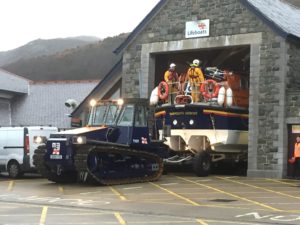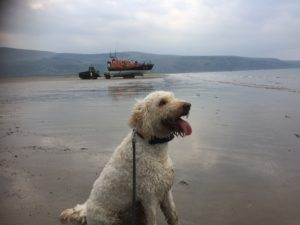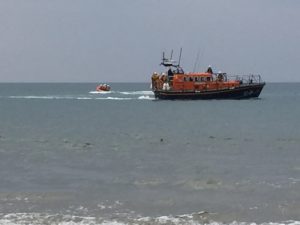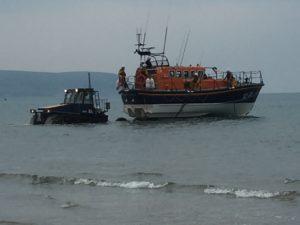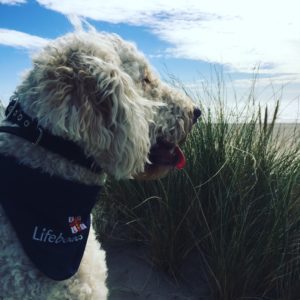 Ralph is showing a particular interest in the RNLI since being bought his first lifeboat bandana, which he wears with pride. He enjoys the fuss he gets off the lifeboat shore crew, particularly his friend Jamie. We have named Ralph 'lifeboat dog'. On his daily walks he jumps up the prom wall and looks over and out to sea to ensure all are safe and shore watches from the sand dunes. The RNLI have just added a new bandana and matching collar to their shops - Ralph liked the new design so has assumed this as his summer uniform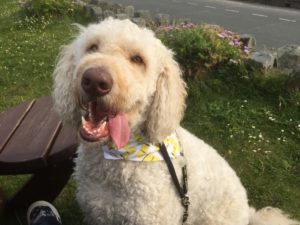 On recently entering the waggiest tail competition at Barmouth lifeboat dogshow, he came third - we were very proud of him! The RNLI and Barmouth lifeboats do a stirling job, often under very difficult circumstances. As a charity they need support, be like Ralph - wear a bandana, attend their events and visit their shops. Every little helps......as you never know when you may need their help!